Rugged Weld Fixing Surface Mountable Temperature Compensated Optical Strain Sensor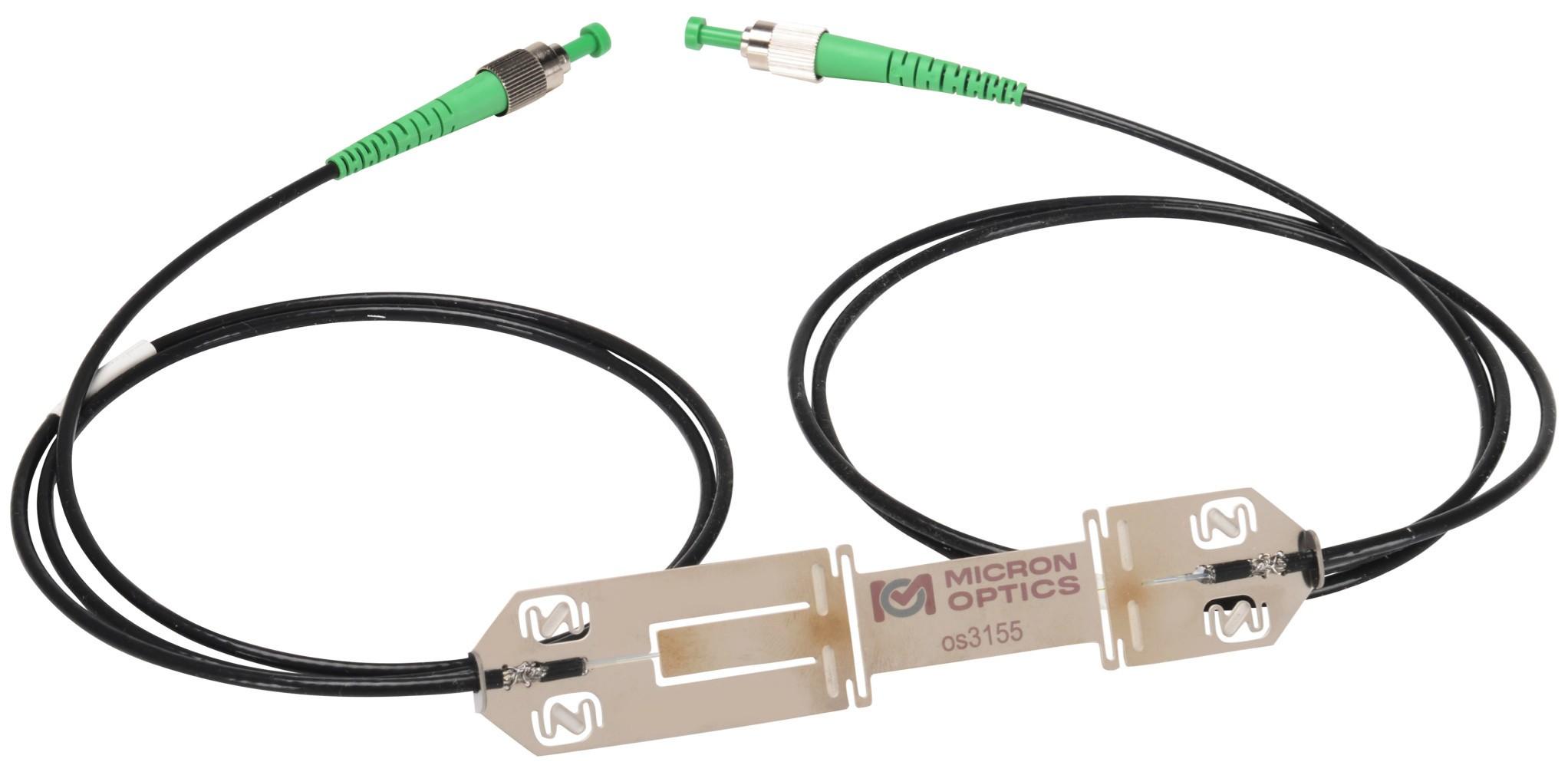 Rugged Weld Fixing Surface Mountable Temperature Compensated Optical Strain Sensor
---
Rugged Weld Fixing Surface Mountable Temperature Compensated Optical Strain Sensor
Features

Rugged, permanent weldable package.
Temperature compensation sensor integrated inside. Measurement of relative temperature for compensation of strain measurements.
Close proximity of strain FBG to temperature FBG improves accuracy of strain measurement.
Armoured cable integrated with sensor package for fibre protection and strain relief.
Fast, simple, repeatable installation
Double ended design supports multiplexing of many sensors on one fibre.
Qualified to same rigorous standards used for comparable electronic gages.
Gage installation and protection achieved with same methods as conventional electronic gages.
Micron Optics' patented micro opto-mechanical technology.
Included in ENLIGHT's sensor templates – allows for quick and easy optical to mechanical conversions.
Applications
Surface mounted strain sensing
Data Sheets
Please feel free to share or download any of the provided data sheets
Manufacturer:
Luna Innovations
Product Code:
os3155
Product SKU:
53839000007024132
Product Description:
Optical Sensor, FBG, strain, surface mountable, weld fix, rugged, temperature compensated
---